Analytical Balances
An analytical balance is a class of balance designed to measure small mass in the sub-milligram range. The measuring pan of an analytical balance is sometimes inside a transparent enclosure with doors so that dust does not collect and so any air currents in the room do not affect the balance's operation.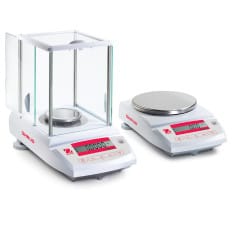 Analytical Balances
The OHAUS Pioneer Series of analytical and precision balances are designed for basic routine weighing in a variety of laboratory, industrial and education applications. With the right combination of performance and features, the OHAUS Pioneer offers uncomplicated performance for all your basic weighing needs.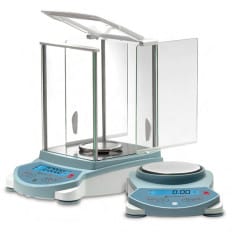 Analytical Balances
Since its introduction, the OHAUS Adventurer™ Pro has established itself as the industry's most versatile balance. It counts, it sums, it holds and it delivers traceable results.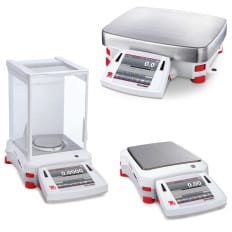 Analytical Balances
The OHAUS Explorer® Series has risen to the next level of ingenuity—expanding on its modern features and design to offer unmatched functionality in a line of high-performance balances unlike any other on the market.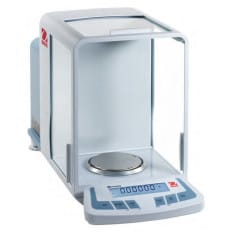 Analytical Balances
The OHAUS Discovery series of semi-micro and analytical balances combine unmatched weighing performance with OHAUS' innovative SmarText™ software, making it extremely reliable and easy-to-use.