Mechanical Dynamometers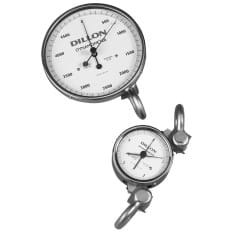 Mechanical Dynamometers
Originally designed to measure the tension on telephone wires, the Dynamometer has proven to have limitless versatility as a tension and weight measuring instrument.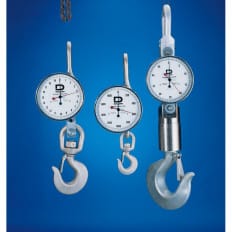 Mechanical Dynamometers
Dillon AP Mechanical Crane Scales are available in capacities from 500 to 20,000 lb and 500 to 10,000 kg. Every detail of their construction was chosen for long life. Uncomplicated operation includes tare function and maximum peak load indication.